The current climate is NOT new- racism is a prevalent, ongoing systemic issue affecting People Of Color all over the world.
Back story
As a mom, community leader, business owner & multiracial descendant, today I take a stand and share with you what I am doing on my little corner & my thoughts on moving forward and not letting the #BlackLivesMatter movement die with the next news cycle.
If we all play even a little part to change for the better, then we big change for the better will be a reality.
By no means, I'm making any of this about me, but these have been very interesting days (to say the least) when I've realized that our voices matter more than ever.

These Days have been full of reflection, reliving so many painful memories as a Latinx & daughter of a controversial Black/Indian/Dominican father & a fierce Puertorrican/White mother.

I grew up with an absolute sense of belonging in my home💞
but with a very poor sense of belonging to the external community. 🥴Even to this day when people ask me "where are you from?", I feel confused.🤔

My go-to answer is "I'm a citizen of the World" (but always in a sarcastic tone).🤷🏻‍♀️

As a teenager, the USA became a dream, a utopia, where everyone was equal, where everyone belonged…

Fast-forward to 2008 when I moved permanently to Florida/US … So many rude awakenings regarding equality, community, empowerment & belonging.

This week, I've questioned why are we even in this country anymore😢
"So what then?!" I share this b/c my 3 boys were born here and I better want for them. I want for the new generation unequivocal equality; more than a dream, a reality.🌈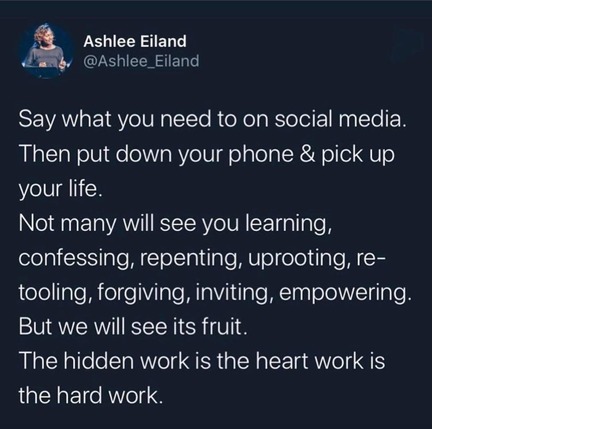 Personal Commitment
What's my part in this?
As a business owner,
(1) I have to be more intentional about portraying all the shades of humanity in our brand;
(2) We are including educational resources around inclusion and diversity on our Website, Policies & Procedures, & Team Training;
(3) We are adding to our customer experience survey an essay portion for suggestions related to inclusion and diversity.
From a mother perspective
As a mom, I will share more openly my past and the corresponding learning/growth with my children.
Community leader
I will never ever look the other way b/c I'm "too busy" or the gremlins in my head say "this is not your battle" at the sight of injustice regarding inclusion and diversity. In the same way that I'm sharing this with you today despite the pit in my stomach 🥴
What could you do?
Here are some resources that I've collected from different sources. Nonetheless, share with us in the comment section below any other resource that you have found useful, especially around:
(1) Resources to educate our children
(2) What suggestions do you have for business owners so that we are intentional and real about equality?
Community Resources
Google Docs:
Anti-Racism for Beginners
Dismantling Racism Resources
Donate: If you have the means, these are great organizations that could use your help:
Black Lives Matter A global organization in the US, UK, and Canada, whose mission is to eradicate white supremacy and build local power to intervene in violence inflicted on Black communities by the state and vigilantes. https://secure.actblue.com/donate/ms_blm_homepage_2019
The ACLU
The NAACP Legal Defense and Educational Fund
The Southern Poverty Law Centre
SUPPORT Black-owned businesses is a great step, too. Try an app like Black Nation or Official Black Wall Street to get connected with Black-owned businesses.
Books:
White Fragility – Robin DiAngelo
Women, Race & Class – Angela Y. Davis
Me and White Supremacy – Layla F. Saad
The New Jim Crow- Michelle Alexander
How to be antiracist- IBram X. Kendi
So You Want To Talk About Race – Ijeoma Oluo

Watch:
13th
Who Killed Malcolm X
Explained: The Racial Wealth Gap
She Did That
Time: The Kalief Browder Story
When They See Us
Youtube: How to Financially Help BLM with No Money/Leaving Your House
Instagram
Rachell Ricketts @iamrachelricketts – Racial Justice Educator that has more resources here
BLM resource list on Instagram with 60+ pieces of valuable content.